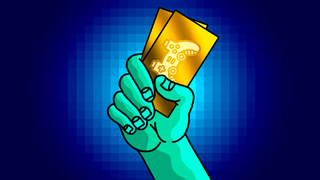 New Kotaku/Deadspin esports collabo Compete, in partnership with Gillette, is hosting the first-ever Compete Showdown on May 13. Attendees will get to test their skills against a Street Fighter V pro player, and you're invited — if, that is, you have a great tale of precision to share with us.

In traditional sports, leadership roles are well-defined — the quarterback sets the play, and the team listens up. In competitive gaming, the need is just as strong for someone who can make choices under pressure, who can quickly size up an opponent's weakness and leverage his team's strong points against them: a…
Enrique "xPeke" Martínez has been playing competitive League of Legends since the very beginning, with Fnatic during Season 1 of the LCS. As such — and in his current capacity as owner and manager of Origen — the world champion has a uniquely 30,000-foot view of the game that made him famous.

Wading through the throngs Saturday at Spodek Arena for the League of Legends championship at IEM Katowice, sponsored by Gillette, it wasn't hard to see which team thousands of Polish fans had come out to watch. The clear favorite was H2K, especially their countryman Jankos, H2K's star jungler.
Saturday morning in Katowice, Poland, lines of fans and aspiring competitors snaked in front of Spodek Arena, waiting for entry into the first public day of pro League of Legends play at Intel Extreme Masters, sponsored by Gillette.

Three young summoners got the chance to face xPeke 1v1 on League of Legends' Howling Abyss during an event hosted Saturday at IEM Katowice by tournament sponsor Gillette. All three ended up falling to the master's precision moves — but the battles were well-fought, and closer than you might expect.